Music Together® Class Policies
Cancellation Policy
Payments made for tuition are non-refundable after the session begins.  There are no exceptions.
Make-up Classes
For your convenience, 2 make-ups are available in case of illness or other circumstances.  Please contact holly@highervoicestudio to check on weekly class availability and to schedule a make-up.
Class Size and Teacher Assignment
Class size is normally a minimum of six and a maximum of twelve children. Exceptions may be made in unusual circumstances at the discretion of the director, and occasionally make-ups may contribute to more than twelve per class.
CDs, Songbooks, Guides
Play your CD and digital download at home and in the car as frequently as possible, especially during the first weeks of class. Make it available for your child to listen to while she/he is playing, riding in the car, and before nap or bedtime.  Use the songbook to help you remember the songs and you can also play along with an instrument.  At bedtime or nap time, try using the songbook instead of a regular book.  New parents will receive the booklet "Music and Your Child, a guide for parents and caregivers." It will help you and your child get the most out of the program and enhance your classroom experience.
Sibling Policies
We welcome children ages birth through age 5 to register for classes. Tuition is charged once per family and siblings are always free.  All children must be registered.
Drinks ONLY in Class
Liquids are fine to have in class (water bottles, "no-spill" sippy cups, or regular bottles).  Please respect our studios (as well as those with food allergies) by keeping food out of the classrooms.  It's hard to sing and eat at the same time.  We do not want a child to choke while singing. Also, avoid chewing gum.  While singing, the gum can get lodged in the throat (for adults, too!).
Illness
Please be sure to sanitize your hands before and after class to help keep our environment as free of germs as possible!  Please do not bring yourself or your child to class if anyone has a contagious illness.  The rule with fevers: you and your child must be free of a fever for 24 hours without using a fever reducer medicine before you can return.
Talking in class
Please be mindful of not talking when you are in class.  Please communicate with each other by singing in class.  Remember that your child is so connected to you, that if you are talking they want to hear your words, and then they are not able to even hear the music that is going on in class.
Running in class
The classrooms are fairly childproof and although children are allowed to move (not run) freely during the class, we depend on each parent/caregiver to supervise each child(ren)'s activity so accidents do not occur.  Running is always a challenging issue – many children love to run in class, as it is their natural response to the music, yet running can also lead to big injuries – so we discourage running as much as possible.
Photo Release
There is a selection question on the registration page about photography release.  Occasionally, Higher Voice Studio may take recordings, photographs, videos, or films of its programs and of the children participating in its programs.  These materials may be used for educational, training, and promotional purposes.  By agreeing to allow your child's photograph to be taken, you consent to your inclusion in these materials.  No names of children or parents will be used without additional consent.
Personal Injury Waiver
A parent or care-giver is required to be present with each child participating in Higher Voice Studio's Music Together® Classes. Our team has worked very hard to provide a safe environment for you and your family. Therefore, by participating in class, families agree to hold Higher Voice Studio and all teachers, staff, and affiliated persons free from all damages or liability for any injury to person or property arising from participation in classes.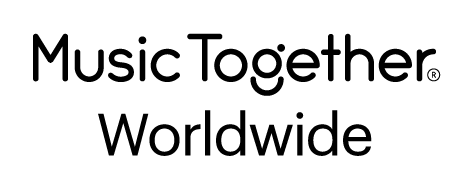 ©1992–2019 Music Together LLC. Music Together is a registered trademark. Higher Voice Studio LLC is licensed by Music Together LLC.  For more locations: www.musictogether.com – (800) 728-2692