Music Together® Mixed Ages
When does music learning begin?  You might be surprised to hear that it begins right from birth!  Since our sense of hearing is fully developed from day one, it is the perfect time to bring musical experiences and play into your child's life!  Our Music Together® Mixed Ages classes for infants and children under age 5 and their families are designed specifically to incorporate this wonderful fact in a very fun way!  We sing, dance, play instruments, make up silly verses, and create a community in a non-formal learning environment. That means you do not have to be a musician to give your child the gift of music! All you have to do is be willing to play!
The Music Together® Curriculum
The Music Together® curriculum includes a mix of original songs and traditional tunes from the folk, jazz, and world music traditions in a variety of tonalities and meters.  By presenting a range of musical styles from lyrical to blues, from folk to boogie, Music Together® provides children with a rich music experience that stimulates and supports their growing music skills and understanding.
Music Together's nine song collections—each identified by its own color, instrument name, and graphic—are presented in a three-year cycle of three semesters per year.  They are non-sequential, so families may join at any semester and attend class for three full years before cycling back to re-experience the collections from their growing children's ever-changing perspectives.  Because music learning is cumulative, with children reaping developmental benefits that build over time, we encourage their participation for as many years as possible from infancy through kindergarten.
Music Together's song collections have outstanding arrangements that are fun, sophisticated, and loved by children and grownups alike.  The music is pitched in just the right range for children's voices and includes songs, rhythmic rhymes, tonal and rhythm patterns, and instrumental play-alongs.  All of the songs are suitable for mixed-age groups, perfect for childcare centers or families with children of different ages.
Higher Voice Studio
Music Together® Class Policies
Music Together® FAQ with Holly
Find out more about the Music Together® program at Higher Voice Studio, and hear it straight from the program instructor herself.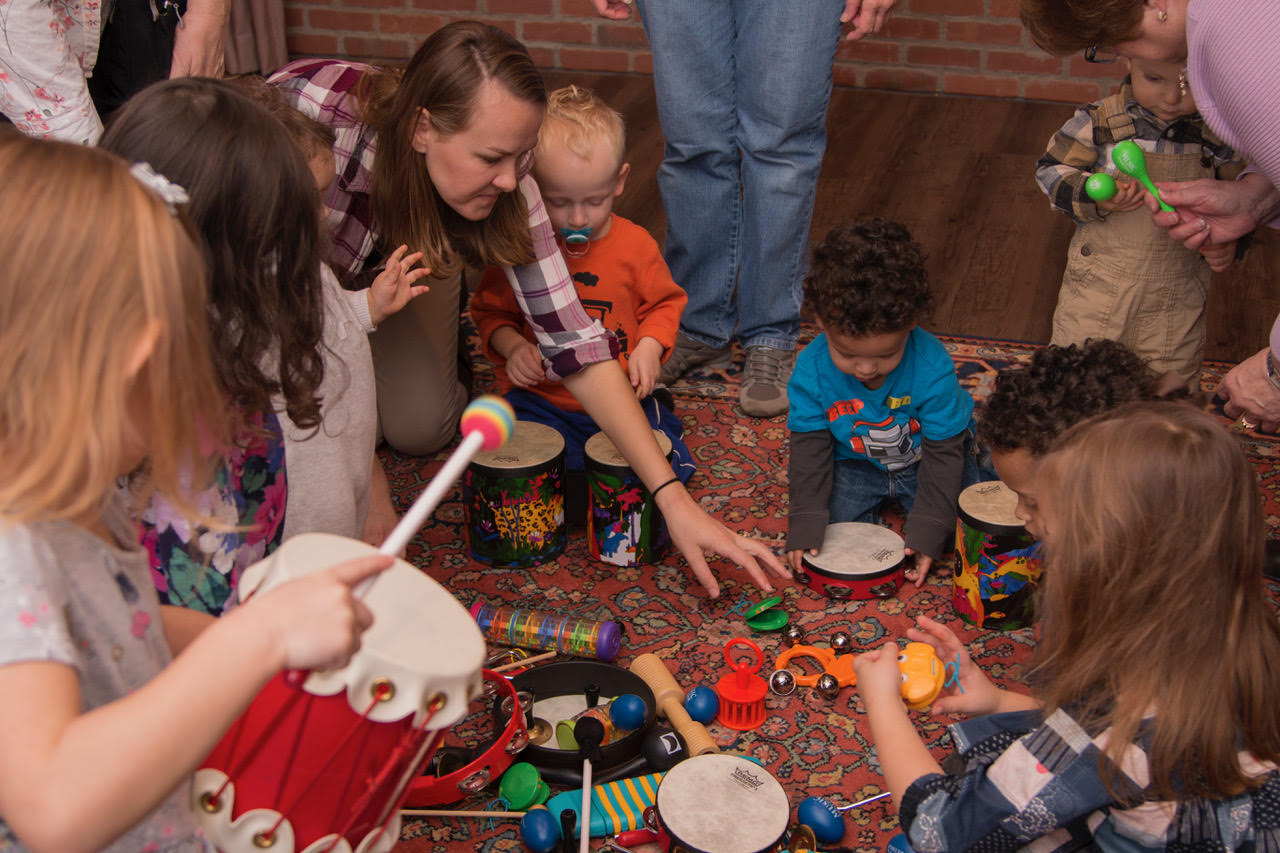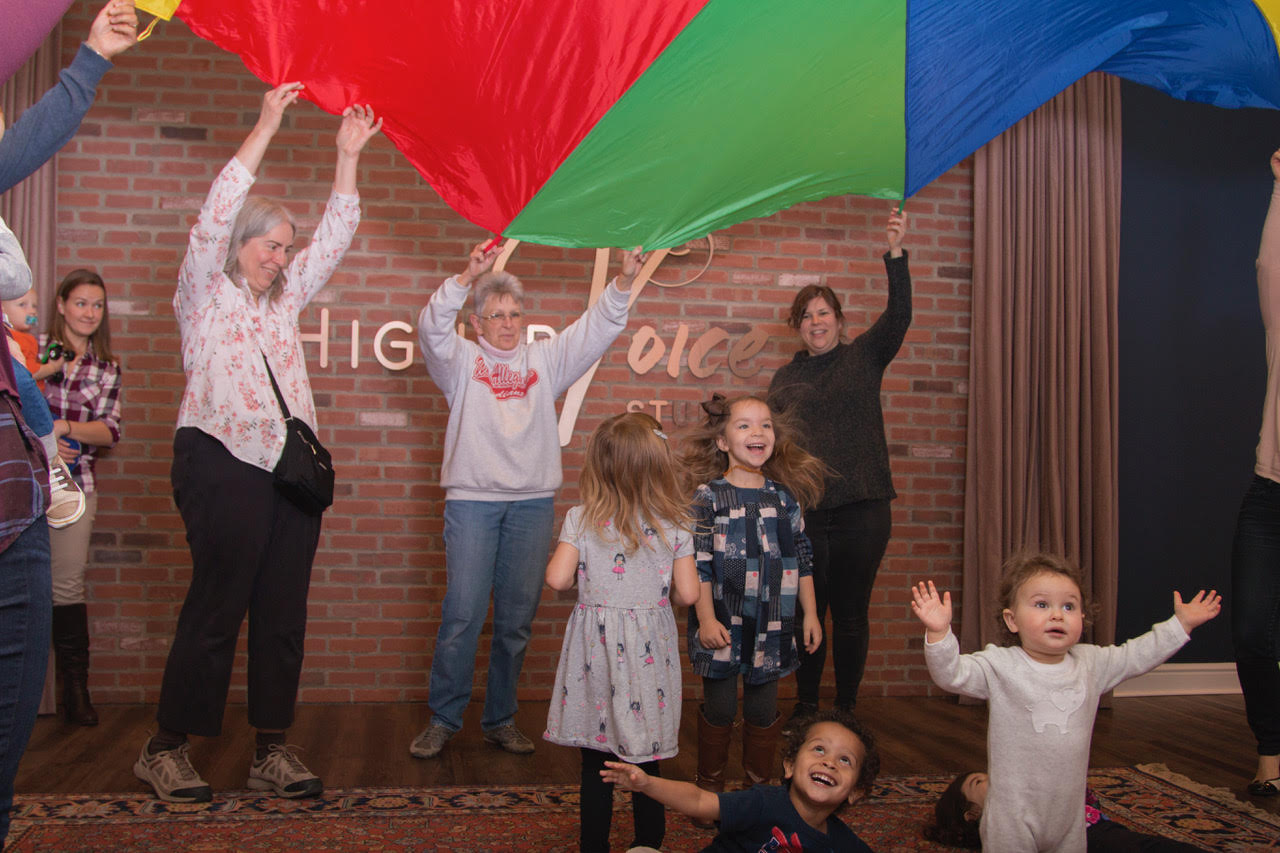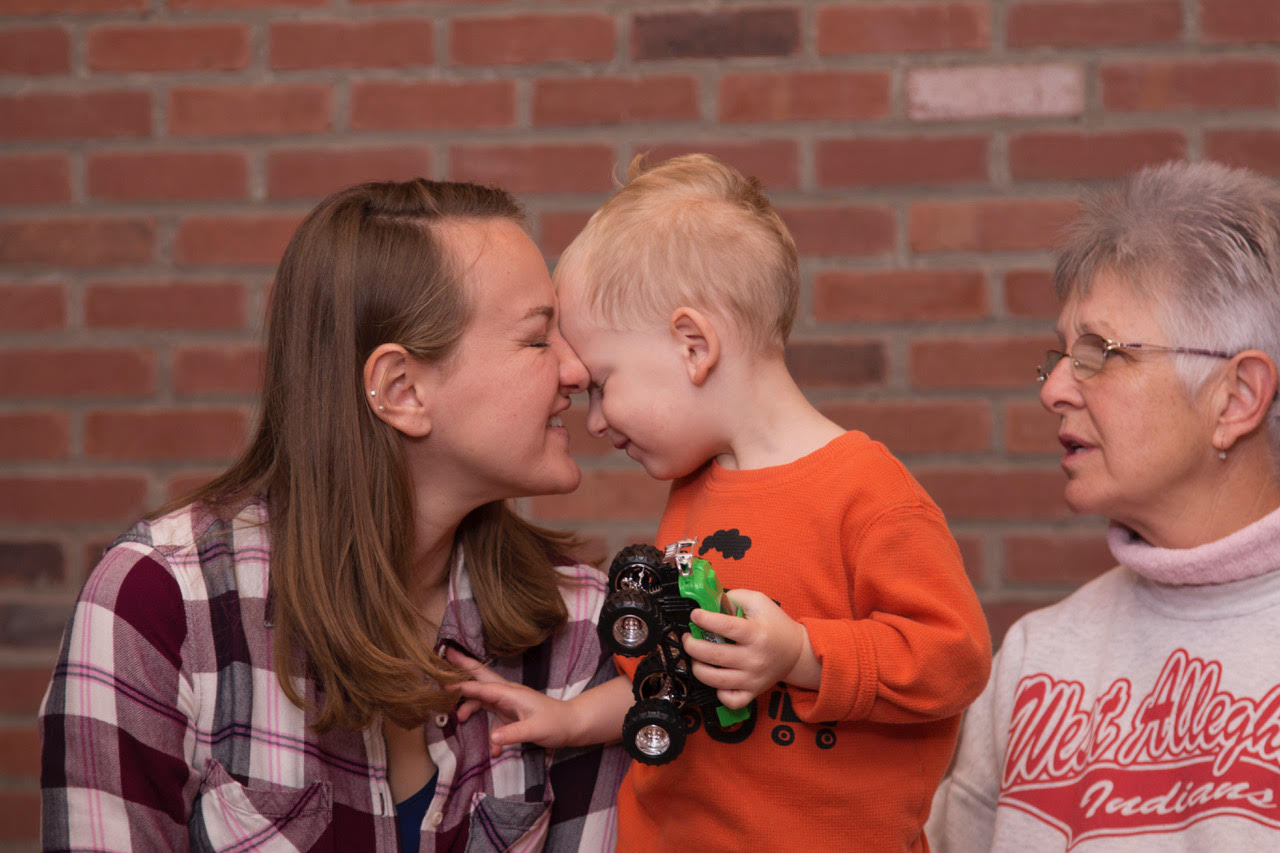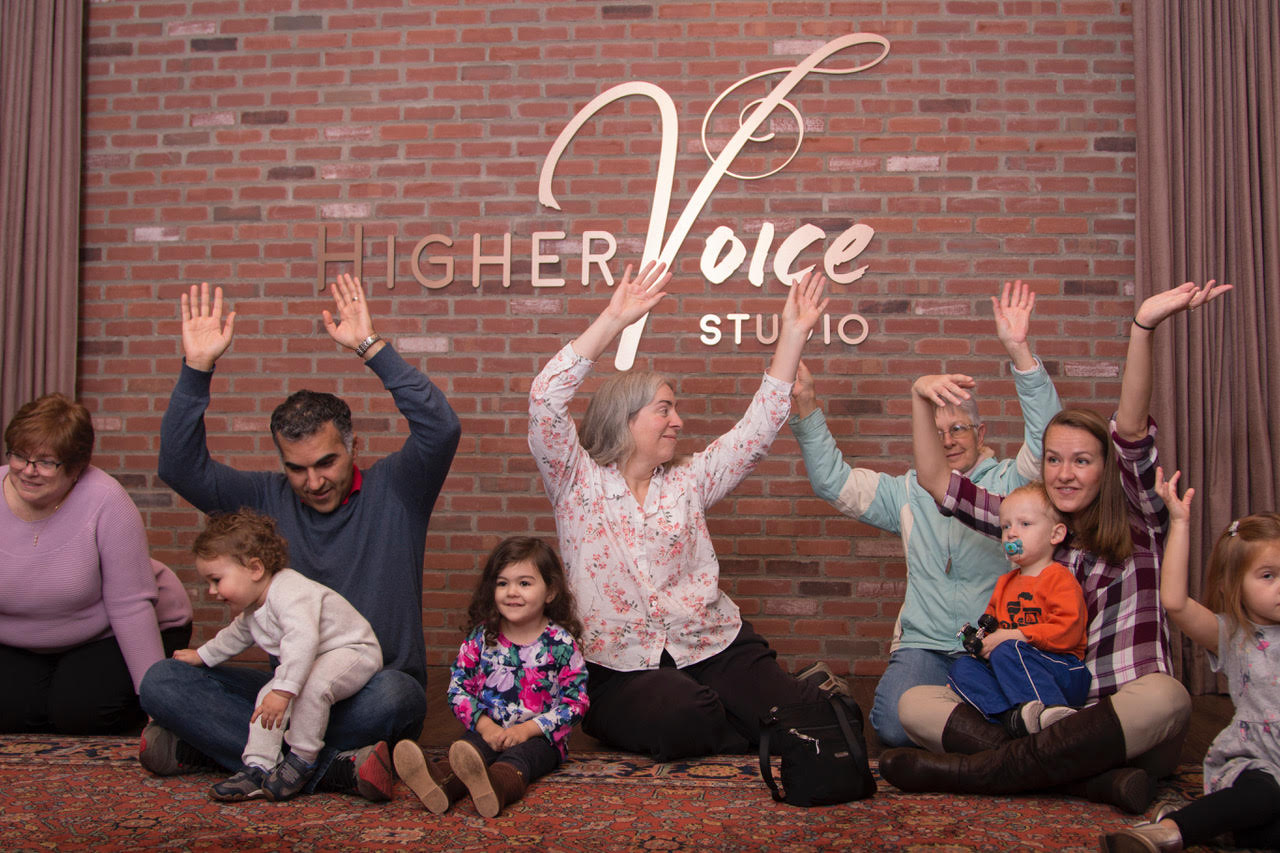 Music Together® Classes
Fully trained and registered Music Together® teacher, Holly Van Hoey, leads a group of six to twelve children and their parents or caregivers (nannies, babysitters, grandparents, or relatives) in forty-five minutes of music and movement experiences at our beautiful studio in downtown Carnegie.
Music Together's research based, developmentally appropriate music program develops basic music skills, such as singing in tune and moving with accurate rhythm. It also nurtures creativity, self-expression, and confidence and supports social, emotional, cognitive, and physical development.
Each weekly class offers a dozen songs and rhythmic rhymes.  We sing, dance, play with drums, bells, shakers, tambourines, scarves, balls, triangles, resonance balls, castanets, ukuleles and more!
Children and their adults have opportunities to create and improvise making up new words to songs, offering movement ideas, making silly sounds, and sharing musical ideas from the family's play at home.
The relaxed, playful, non-performance-oriented classroom setting respects and supports the unique learning styles, developmental levels, and temperaments of all participants, creating a strong sense of community.
Each semester, families receive an illustrated songbook that is filled with music-making ideas for spontaneous music play beyond the weekly classes.  They also receive the current song collection CD and a digital download code to access the Family Music Zone at www.musictogether.com where there is a wealth of resources, activities, and information to help you make the most of each semester. In addition, new families will receive the booklet, "Music and Your Child, a guide for parents and caregivers."
"I highly recommend Music Together at Higher Voice Studio! Holly van Hoey is a fantastic teacher and makes the class fun, relaxed, and educational as children develop important musical skills such as audiation, tuneful singing, and feeling a pulse. This class is definitely a great foundation to any future musical endeavors!"
Brandy Woods
"We first started coming to Music Together when my son was around a year old. He was learning to walk, talk and all the other big milestones. Miller learned to keep a beat, mimic sounds, and find his inner musician.
As he's grown, I love how Music Together allows him to explore and express how he wants to make music in a fun, encouraging environment. Miss Holly is a wonderful musician and a supportive teacher.  She's always willing to incorporate his favorite songs into class – even if it's not from the current session.
I can't say enough wonderful things about Miss Holly and her Music Together class."
Gina Pelusi
"We've been coming for over a year now, and it's been amazing to watch our son's growth through participation in the classes. We thought being 1 might be a bit too young initially, but he clearly loves the class so much that it always really makes our day — and Holly I san amazing teacher, for young kids and adults alike!"
The Goldbergs
Summer Music Together® Mixed Ages Class Registration
FREE Music Together Mixed Ages Demo Classes
(0-5 years old at time of registration)
Friday, June 7th, 11:30 a.m.
Saturday, June 8th, 10:00 a.m.
Tuesday, July 9th, 11:30 a.m.
Friday, July 12th, 11:30 a.m.
Saturday, July 13th, 10:00 a.m.
Summer Semester Music Together Mixed Ages Classes
(0-5 years old at time of registration)
Tuesdays at 11:30am: July 9th – August 13th

Fridays at 11:30am: July 12th – August 16th

Saturdays at 10am: July 13th – August 17th
Each semester, every family receives a Music Together Songbook and CD
We welcome children ages birth through age 5 to register for classes
Siblings of a registered student are free
(Tuition is only charged once per family)
Please contact holly@highervoicestudio.com for all sibling registrations
Registration is reserved with a credit card
If a check or cash is received by the first class, the credit card will not be charged.
Please read our Music Together® Policies before registering
Exciting news! We are now offering a referral tuition credit for families as a "thank you" for your support!
$10 tuition credit per referred registered family
In order to receive the credit, please ask your friends and family to enter your full name under the "how did you hear about us" section when they register for the semester!
FREE Music Together® Mixed Ages Demo classes:
Free Music Together Mixed Ages Demo Classes
Register now for Summer Semester Music Together® Mixed Ages classes:
Summer Semester Music Together Mixed Ages Classes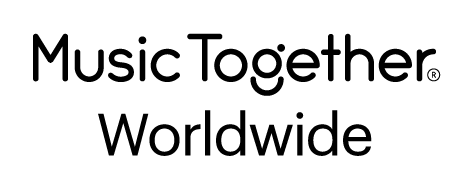 ©1992–2019 Music Together LLC. Music Together is a registered trademark. Higher Voice Studio LLC is licensed by Music Together LLC.  For more locations: www.musictogether.com – (800) 728-2692. By enrolling in a Music Together class at Higher Voice Studio, a licensed Music Together center, you agree that any information you provide will be shared with Music Together Worldwide (MTW). For information about how MTW uses and stores your personal information, we encourage you to review the MTW Privacy Policy