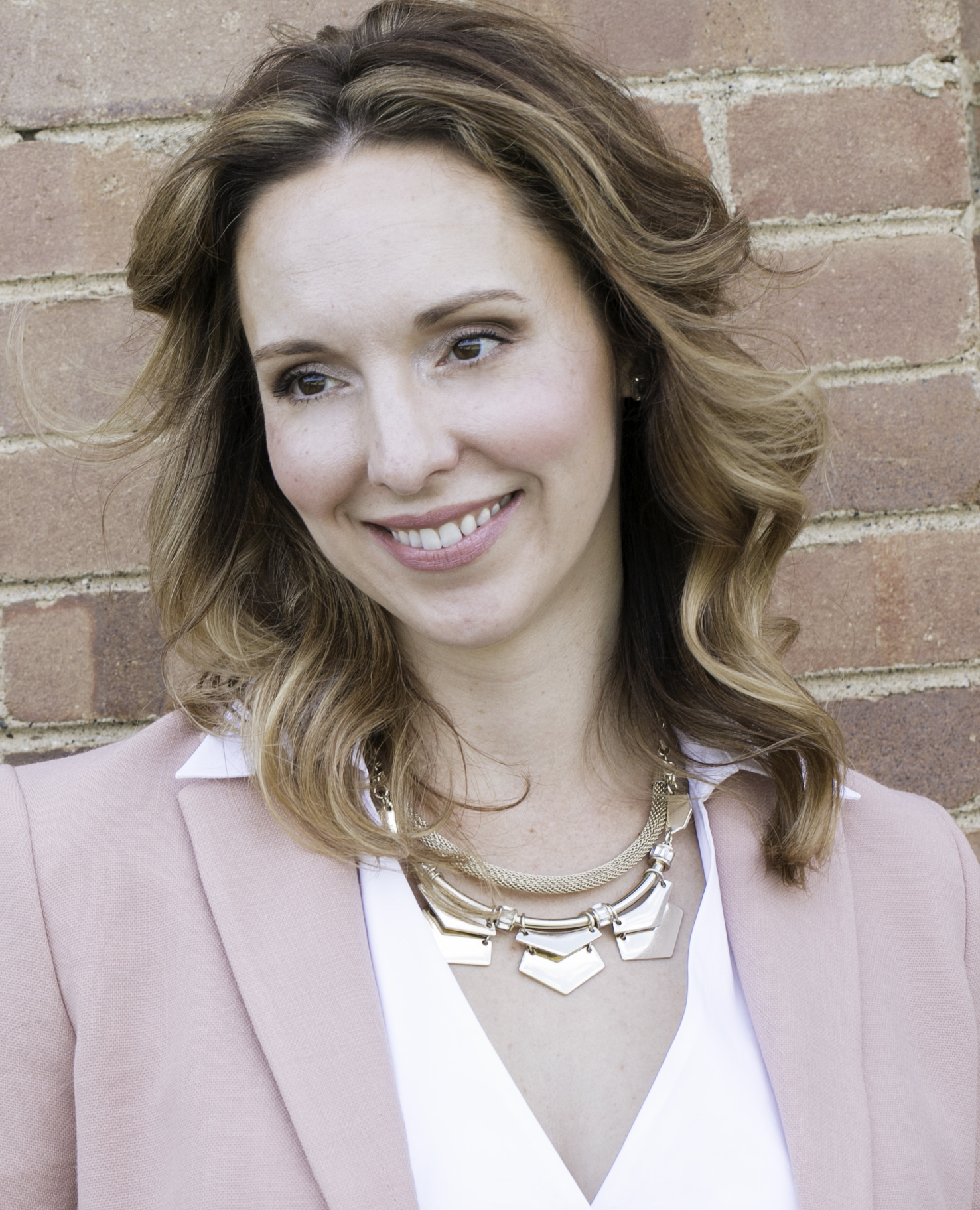 Hilerie Klein Rensi started taking private voice and piano lessons at six years old.  She began singing in the Colburn Children's Choir (formerly The California Children's Choir) at 10, and at 12 directed her own madrigal group that toured Los Angeles area schools.
She attended Interlochen Center for the Arts, the world's premiere summer arts program, for nine summers and graduated high school from Interlochen Arts Academy.  She continues to be the only woman in the history of Interlochen Center for the Arts to perform four consecutive lead operetta roles and was also honored with the "Best Female Principle Over 25 Years of Gilbert and Sullivan Operettas" Award.
Driven to help other singers achieve the same success she had enjoyed, Hilerie began teaching private lessons to friends and beginning students in high school.  Hilerie then went on to earn a Bachelor of Music degree in Vocal Performance in three years from Cleveland Institute of Music and a Master of Music degree from Binghamton University together with Tri-Cities Opera– the oldest operatic training company in the country.
During the summers, she continued nurturing her private studio as well as teaching undergraduate students full time during the academic year at Binghamton University .  She was an Artist in Residence at Tri-Cities Opera and is proud to say that she has performed over 20 roles on their stage.   At the same time, she was the only classical voice instructor in the area who was also a lead singer in a professional rock band and performing musical theater.  She quickly became the teacher to turn to for musicians of all styles.
Since then, Hilerie has performed over 50 operatic roles and oratorio works all over the country with appearances including: Spoleto Festival USA, Orchestra of the Southern Fingerlakes, Tri-Cities Opera, Cleveland Institute of Music Orchestra, Basically Bach Ensemble, Pittsburgh's Opera Theatre Summerfest, Binghamton Downtown Singers, Lake George Opera, Natchez Festival of Music, Orchestra of the Southern Fingerlakes, Resonance Works, Hamilton College and Community Oratorio Society, Undercroft Opera, and Traverse Symphony Orchestra, among others.
She has won numerous awards, continues to perform opera, oratorio, recitals, musical theater, operetta, children's opera, four part a cappella music, new compositions, and she also tours her cabaret "Alto on the Loose."  She directs and coaches a cappella groups, choral ensembles, church praise groups, and glee clubs, she gives master classes and she judges vocal competitions.  While enjoying a full time teaching schedule, she is also a guest lecturer at private and public schools across the country.
Most recently seen on Dance Moms, Hilerie's current and former students have been featured in Opera News Magazine, performed on NPR's radio program "From the Top," showcased on The Tonight Show with Jay Leno, shone for Grammy Award Week Salute to Placid Domingo with Los Angeles Opera, sang On and Off-Broadway. Her students have been seen on Oprah, at The Kennedy Center, at The Dorothy Chandler Pavillion, on national tours in Europe, on cruise ships, with symphonies and in regional and community theaters nationwide.  They have performed with Mötley Crüe, Gavin DeGraw, Wynton Marsalis, Collective Soul, Thomas Hampson, Jason Mraz, Jo Dee Messina, Crosby, Stills & Nash, Breaking Benjamin, Brett Eldredge, Rob Zombie, King's X, Skid Row, Fishbone, Hootie and the Blowfish, Seether, Journey, The Swon Brothers and in clubs, schools, coffee shops, bars, fairs and campuses across the country.
Her students have been accepted to classical, musical theater and contemporary music schools including: Curtis Institute of Music, Eastman School of Music, State University of New York at Fredonia, Manhattan School of Music,  University of North Carolina at Greensboro, Juilliard, State University of New York at Cortland, Penn State University, Ohio Northern University, The Crane School of Music, Ithaca College, University of Southern California, Oklahoma City University, UCLA, Temple University, University of the Arts, Belmont University, Houghton College, Cleveland Institute of Music, Seton Hill University, Berklee College of Music, Mannes School of Music, and summer programs including Interlochen Center for the Arts, Aspen Opera Theater, Aspen Music Festival, Southeastern Summer Theatre Institute, The Glimmerglass Festival, Binghamton University Summer Youth Musical Theater Workshop, ArtsBridge Summer Musical Theater Program, and Boston University Tanglewood Institute, among others.
Hilerie's students have won Presidential Scholar of the Arts Awards from the US Department of Education, National First Place prize in the Classical Singer Magazine Competition, First Place in Talent in the National American Miss New York Pageant, First Prize at the Gerda Lissner Liederkranz Competition, earned First Place Grand Prize Finalist at the Los Angeles Music Center Spotlight Awards, and participated in the Chapter, Regional and National level of The National Association of Teachers of Singing Competition.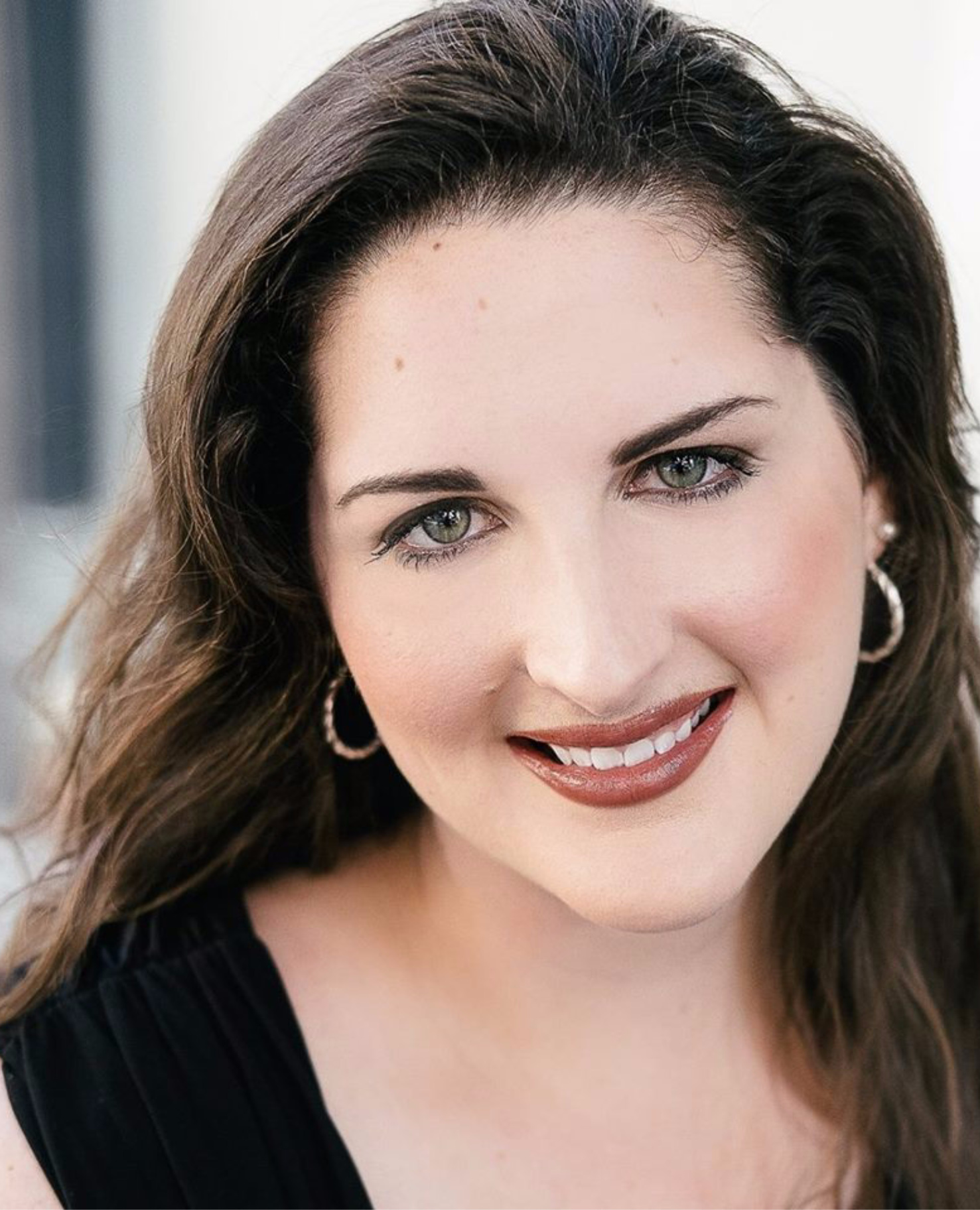 Devan Balaguer is a professional singer, performer, and voice teacher at Higher Voice Studio.  She has recently performed in productions in Pittsburgh, New York City, and Sulmona, Italy.  Devan believes in creating a fun and inspiring atmosphere for singers to feel comfortable to grow and experiment without fear or judgement.  She has a thirst for knowledge and loves to learn about new techniques and styles. Devan's passion lies in finding the stories in all music; there is always a reason behind the madness!
Devan started taking private voice lessons going into middle school and fell in love with singing all kinds of music.  She took part in every school musical and worked with her local community theater to feed her desire to perform.  Devan soon started to specialize in operatic and classical style singing and pursued a collegiate career in vocal performance.
Devan has earned her Master's Degree in Vocal Performance from Manhattan School of Music in 2018 and Bachelor's Degree in Vocal Performance from West Virginia University in 2015. While in school, she performed roles such as Miss Jessel in Turn of the Screw, La Badessa in Suor Angelica, The Witch in Hänsel und Gretel and The Third Lady in Die Zauberflöte.  Scene work includes Rigoletto (Maddalena), Old Maid and the Thief (Miss Todd), Cosi fan tutte (Dorabella), Cendrillon (Madame de la Haltière), Cenerentola (Cenerentola), Falstaff (Miss Quickly), and Vanessa (Erika).
After receiving her degree, Devan performed in Sulmona with "The Center for Opera Studies in Italy" portraying the role of Endimione in La Calisto.  She then received an invite to perform with the Pittsburgh Festival Opera where she participated in the Bernstein Cabaret which again sparked her love for musical theater, jazz, and modern singing.  
Devan truly believes you can never stop learning.  There will always be something new and exciting to bring out and is ecstatic to be a part of a singer's journey in finding how music makes them happy.  Devan is honored and thrilled to be a part of the Higher Voice team and looks forward to sharing all her knowledge to help her students gain confidence and grow a deeper passion for music. 
"Patient, kind, focused and knowledgable, Devan teaches with grace and understanding." – Valerie Klein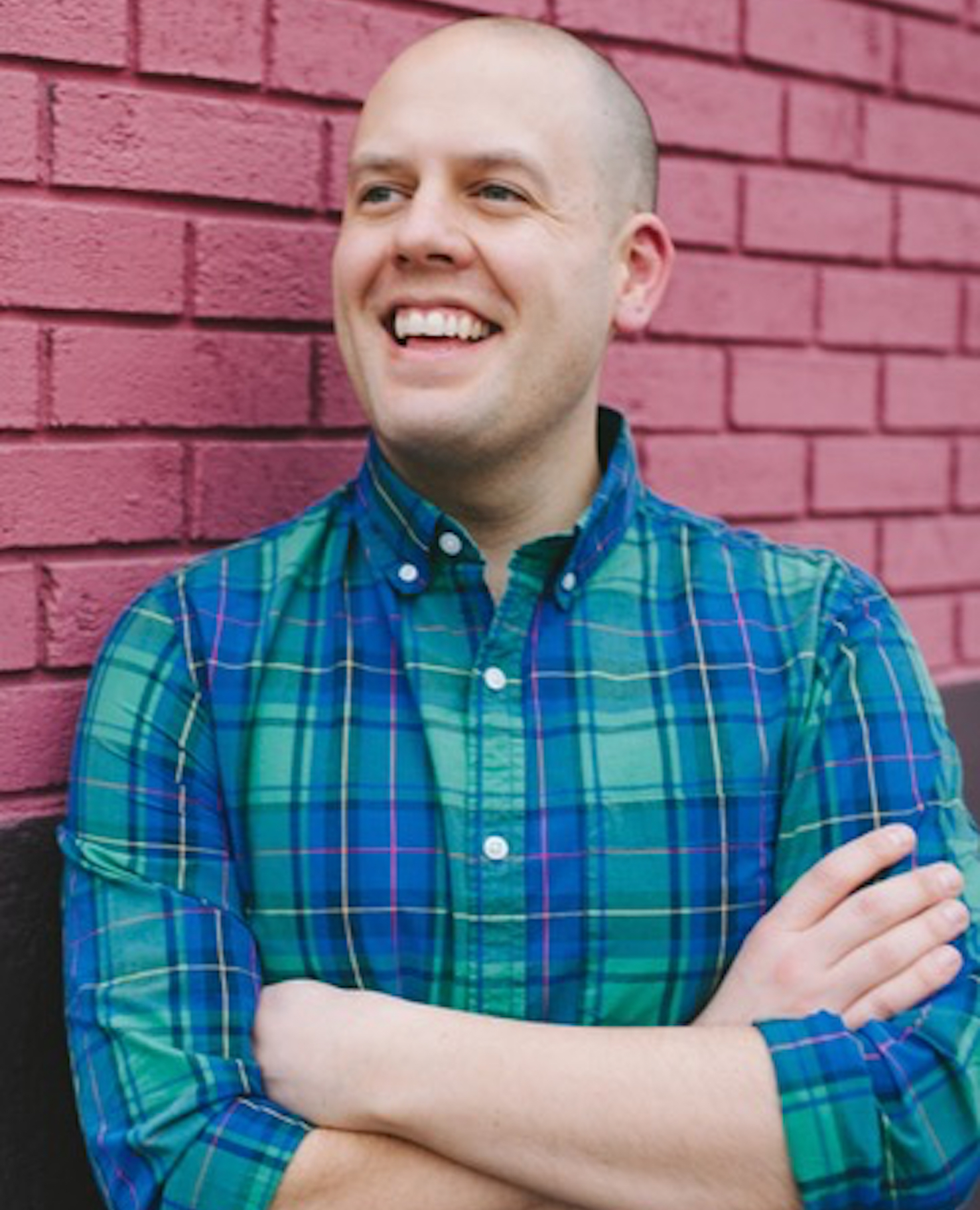 Nick Kochanov is a Pittsburgh based voice teacher, actor, and singer.  He has been performing regionally in musicals, operas, and theme parks for the past nine years.  Nick believes that music fosters and encourages self-expression, and he is passionate about the importance and the profound influence of music education.
Nick holds a degree in Vocal Performance from Slippery Rock University, where he studied classical voice with Dr. Colleen Gray. While at Slippery Rock he was a member of the chamber singers, served as the Vice-President of the University Choir, and was a member of the honorary music fraternity, Mu Phi Epsilon. 
During his undergrad, Nick performed in several musicals, plays, and operas such as Amahl and the Night Visitors, Die Fledermaus, Man of La Mancha, Cabaret, Little Shop of Horrors, and Shakespeare's As You Like It. 
After Slippery Rock, Nick's love for musical theater afforded him the opportunity to work regionally around the country, taking him to Florida, Connecticut, Virginia, New Hampshire, and New York, where he lived before moving back to Pittsburgh. Nick continues to be involved in the local theater and opera scene in Pittsburgh, most recently doing shows with Pittsburgh Musical Theater and The Pittsburgh Opera Company. 
Throughout his career on and off stage, Nick has always come back to teaching private voice. He is thrilled to be a part of the faculty at Higher Voice Studio and looks forward to the challenges, growth, and rewards that lie ahead!
"Nick is an incredible vocal teacher! He has helped me so much and in so many ways. I could hear and feel a difference in my voice after just a few lessons, and I have absolutely loved working with him. He pushes me to work harder and improve with every lesson. Even when I get frustrated, he's able to help me understand the problems I'm having so that we can work to fix them. He is incredibly talented himself, so he has great insight into how the voice works. I would never have been able to sing a Barbra Streisand song without him. I could write an entire novel on how wonderful Nick has been, and I can not recommend him enough!" – Katie Metz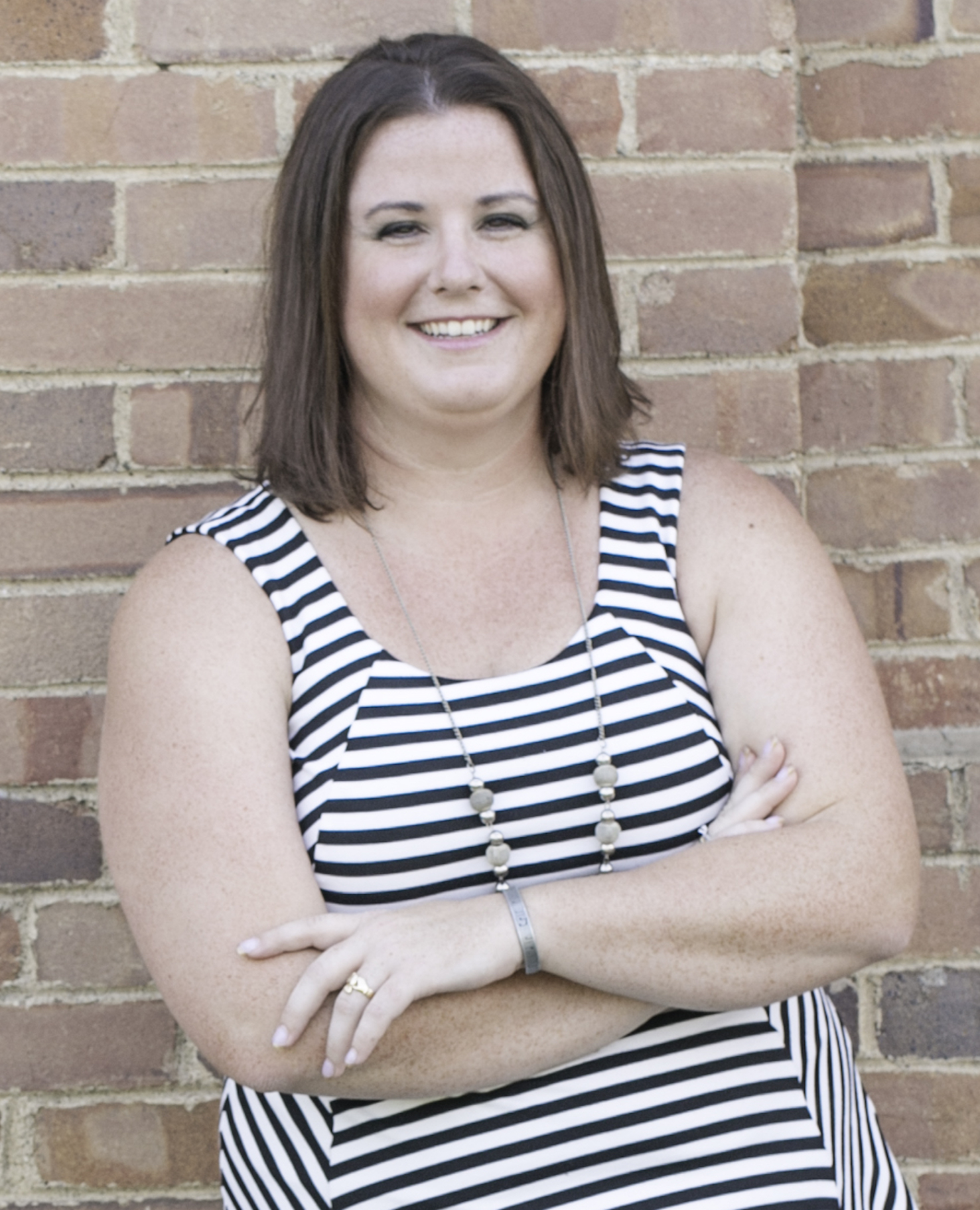 Caitlin Carlisle is a singer, vocal educator, conductor, director and instructor at Higher Voice Studio.  She holds a B.S. in Music Education from Duquesne University.​
At a young age, Caitlin became involved with her school's chorus and sacred music groups. Under the direction of her friend and mentor at the church, Caitlin developed a love of all music genres, experimenting with unusual musical elements.
She went on to attend Woodland Hills High School, where her vocal teacher fostered her love of singing.  Active in her school chorus, Caitlin was awarded the National School Choral Award for her dedication and commitment to the choral department and for excellence in choral participation and leadership.
​Continuing her music education at Duquesne University, Caitlin spent a semester student teaching in Dublin, Ireland as an elementary Choral Director and musical theater Vocal Director.  Her education at Duquesne revealed a new love of traditional solfege (using syllables to teach pitch and music reading) and folk music.  Her travels, combined with the richness of her teaching experiences abroad, provided her with opportunities to explore the combination of these traditional aspects with more contemporary knowledge.
Back in the states, Caitlin taught concert band at Canon McMillan Middle School and, upon graduation, began her professional work with the Woodland Hills School District marching band as well as served as both Vocal Director & Producer for the Junior High musical. She also went to Jacksonville, North Carolina, where she was the Middle School Chorus Teacher, General Music Teacher and School Musical Director at Northwoods Park Middle School.
Caitlin is truly passionate about working with all students (any age group) and about developing their love of music and their passion for performance. She believes that performance is a main outlet in advocating confidence. 
Caitlin is also a firm believer in vocalists being independent musicians and fostering their musical education through solfege and sight reading. She attributes her success in sight reading to her experience in both sacred and secular music. 
"Sight singing and solfege are the main reasons I have had the opportunities I've had. Without being able to read my music, a lot of doors would have been closed to me."
Caitlin is so proud to be a part of this wonderful institution and gathering of educators, all while following the passion of teaching. 
"Caitlin is by far one of the best mentors I've had the pleasure of working with on my vocal adventure. She is always making sure that you are given the correct technique, the perfect song for your voice, and she opens your mind to going outside of your comfort zone. Being a student of Caitlin's for over a year now, I've noticed so much growth and strength in my performance and I can't thank her enough for everything she has done for me. She is also a great person to go to when it isn't vocal related. I couldn't be happier to have Caitlin in my life." – Kaylee Skumburdes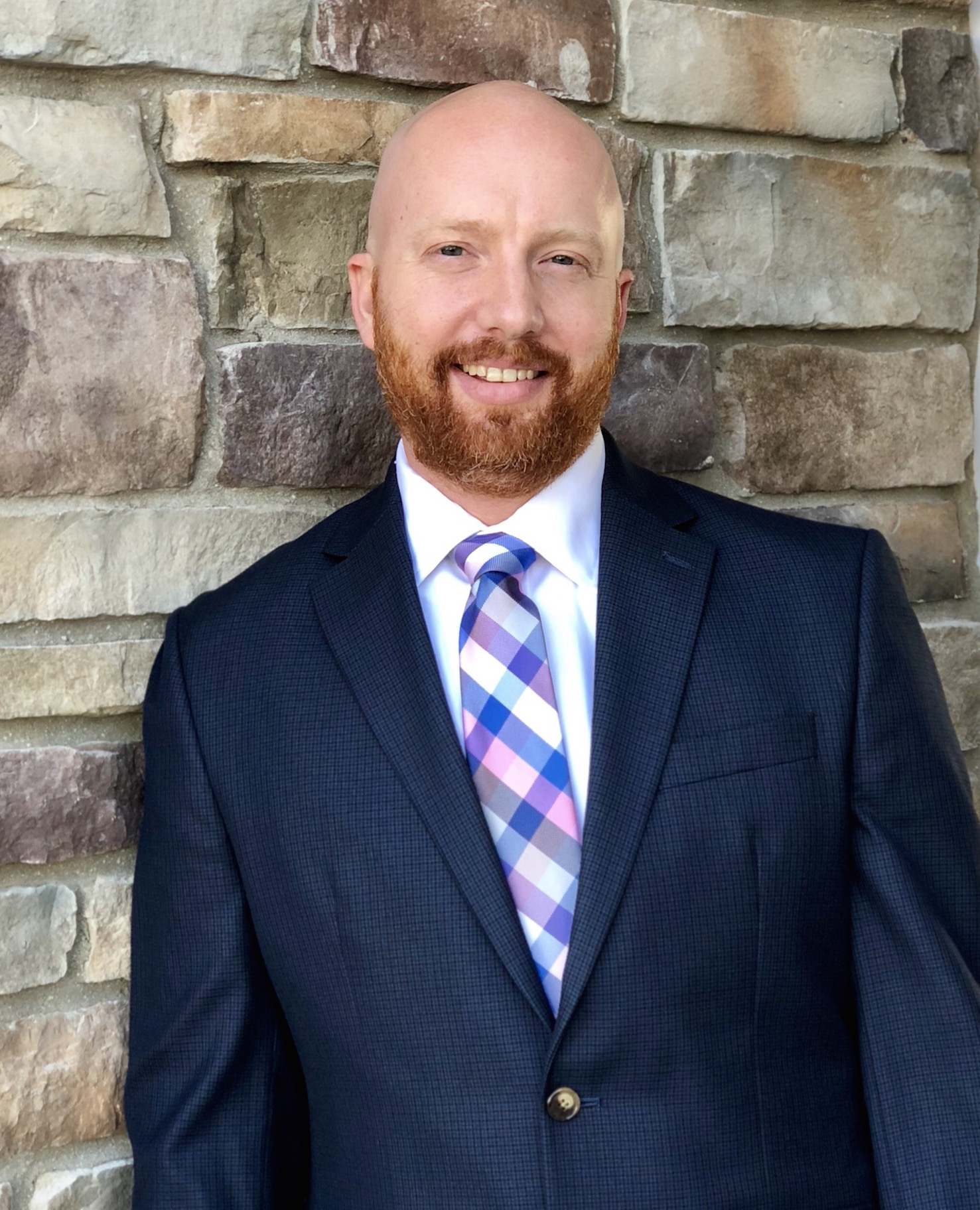 Joe is a professional pianist, accompanist, and music teacher relocating to Pittsburgh from Toledo, Ohio. He has been teaching piano, directing choirs, and teaching various levels of music as well as directing musical theater productions since graduating from Bowling Green State University in 2006 with a B.A. in Music Education with a specialization in piano and choral music.
Joe has held a great interest in learning and performing a wide array of styles since beginning piano at age 6. In junior high and high school, he performed in both school and community theater and began accompanying voice lessons at a local studio. Also while in high school, he took piano lessons from Helen Lakofsky at Bowling Green State University.
While in college at BGSU, Joe accompanied instrumentalists, choirs, and vocalists while studying classical piano with Robert Satterlee.
Over the years, he has enjoyed collaborating with vocalists and instrumentalists in a wide array of styles including classical, jazz, blues, musical theater, gospel, and modern pop music.
He first taught at Lake Ridge Academy near Cleveland, Ohio where he taught choir and general music. While at Lake Ridge, he began an instrumental and vocal jazz program as well as directed the music for both middle school and high school musical productions.
From Cleveland, he moved to Vistamar School in Los Angeles, CA where he taught voice, jazz band, piano, and orchestra. He was also the musical director for the high school musical productions. Additionally, he taught piano at Music Maker Studios in Anaheim Hills, CA. He also played various venues in Los Angeles, Orange County and Las Vegas as part of the dueling piano performance group Sing Us a Song Dueling Pianos.
In 2012, he moved back to Ohio to teach choir, music theory, and to direct the high school musical productions at Fairview Middle and High School in Sherwood, Ohio.
His musical direction experience includes Oklahoma, Guys and Dolls, Singin' in the Rain, Beauty and the Beast, Cinderella, Little Shop of Horrors, Urinetown, and How to Succeed in Business Without Really Trying.
Joe is elated to be a part of Higher Voice Studio as a piano teacher and accompanist. He truly enjoys working with students of all ages, abilities, and backgrounds to set and to achieve their goals!
"Joe is absolutely THE BEST accompanist I have ever worked with. Not only did he sight read every single song of mine like a champ, but he also taught me more about the piano in two lessons than I was able to learn in my 19 years of life. I highly recommend him as an accompanist, teacher, and friend!" – Emily Maloney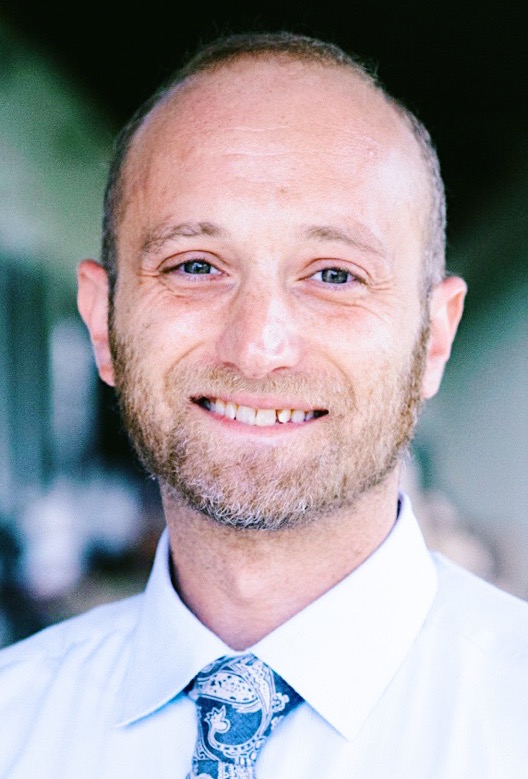 Scott was born and raised in St. Louis, Missouri and earned a BA in Music from the University of Missouri-Kansas City. In addition to enjoying a long career as an independent school music educator, Scott is a board-certified music therapist, published author/composer of the academic-based music program Music, Math & Money, and creator of Staff Saver, a perforated carbonless music manuscript paper system. Scott is a well rounded and accomplished musician, and able to demonstrate advanced proficiency in music theory, composition and performance. He is an experienced and engaging music educator who loves sharing his skills and talents to inspire his students, and he can be counted on to commit personal resources and expertise to ensure that each student has the opportunity to realize their maximum potential. 
Higher Voice Studio is hiring!
Higher Voice Studio is always looking for wonderful, talented, dedicated and inspiring people to join our team.  We are proud of the incredibly supportive and encouraging environment we have established here at Higher Voice Studio, and that starts at the top.  Our teachers respect and admire each other deeply and are all fiercely committed to providing the best quality education and experience to each and every student who walks in our door.  For all inquiries, please email Hilerie at hilerie@highervoicestudio.com
Always growing and expanding, Higher Voice Studio is currently hiring for the following positions:
Voice Teacher
We are searching for a full-time vocal instructor with an affinity towards contemporary music genres (pop, country, rock, singer-songwriter, etc).  All voice instructors study privately with Hilerie and are continually trained in the Higher Voice Studio Method®.  Vocal performance and teaching experience required.
Additional Skills Required: Fluency in piano, Intermediate to advanced level musicianship skills, Afternoon, evening and weekend availability
Piano Teacher
At Higher Voice Studio, we offer piano lessons, accompanying and piano recording services, and we are looking for a full-time instructor to fill the position ASAP. If you are a piano teacher and accompanist who loves working with singers and encouraging young musicians to become expert collaborators and pianists, please submit your resume to hilerie@highervoicestudio.com for consideration. With weekly lessons, student recitals, masterclasses and recordings, we have an urgent and increasing need for a pianist who loves teaching and accompanying classical, musical theater and contemporary genres.
Afternoon/ Evening and Weekend Hours REQUIRED
Guitar Teacher
Higher Voice Studio will be offering guitar and ukulele lessons for singers and is looking for a full-time instructor to fill the position ASAP.   Guitar performance and teaching experience required.
Additional Skills Required: Fluency in piano, Intermediate to advanced level musicianship skills, Afternoon, evening and weekend availability.