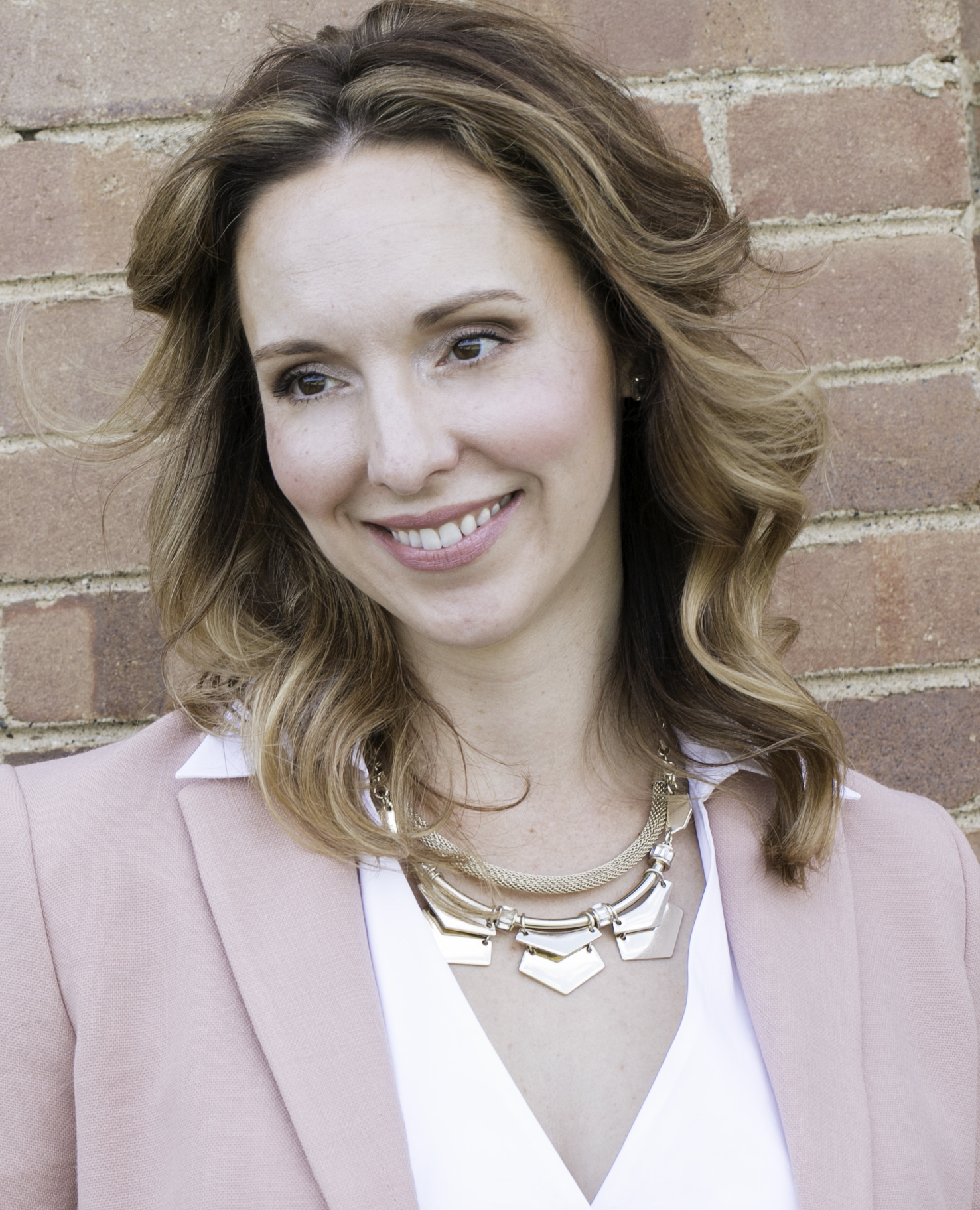 Hilerie Klein Rensi started taking private voice and piano lessons at six years old.  She began singing in the Colburn Children's Choir (formerly The California Children's Choir) at 10 and at 12 directed her own madrigal group that toured Los Angeles area schools.
She attended Interlochen Center for the Arts, the world's premiere summer arts program, for nine summers and graduated high school from Interlochen Arts Academy.  She continues to be the only woman in the history of Interlochen Center for the Arts to perform four consecutive lead operetta roles and was also honored with the "Best Female Principle Over 25 Years of Gilbert and Sullivan Operettas" Award.
Driven to help other singers achieve the same success she had enjoyed, she began teaching private lessons to friends and beginning students in high school.  Hilerie then went on to earn a Bachelor of Music in Vocal Performance in three years from Cleveland Institute of Music and a Master of Music from Binghamton University together with Tri-Cities Opera– the oldest operatic training company in the country.
During the summers, she continued nurturing her private studio as well as teaching undergraduate students, full time, during the academic year at Binghamton University .  She was an Artist in Residence at Tri-Cities Opera and is proud to say that she has performed over 20 roles on their stage.   At the same time, she was the only classical voice instructor in the area who was also a lead singer in a professional rock band and performing musical theater.  She quickly became the teacher to turn to for musicians of all styles.
Since then, Hilerie has performed over 50 operatic roles and oratorio works all over the country with appearances including: Spoleto Festival USA, Orchestra of the Southern Fingerlakes, Tri-Cities Opera, Cleveland Institute of Music Orchestra, Basically Bach Ensemble, Pittsburgh's Opera Theatre Summerfest, Binghamton Downtown Singers, Lake George Opera, Natchez Festival of Music, Orchestra of the Southern Fingerlakes, Resonance Works, Hamilton College and Community Oratorio Society, Undercroft Opera, and Traverse Symphony Orchestra, among others.
She has won numerous awards, continues to perform opera, oratorio, recitals, musical theater, operetta, children's opera, four part a cappella music, new compositions, and she also tours her cabaret "Alto on the Loose."  She directs and coaches a cappella groups, choral ensembles, church praise groups, and glee clubs, she gives master classes and she judges vocal competitions.  While enjoying a full time teaching schedule, she is also a guest lecturer at Interlochen Center for the Arts and at private and public schools across the country.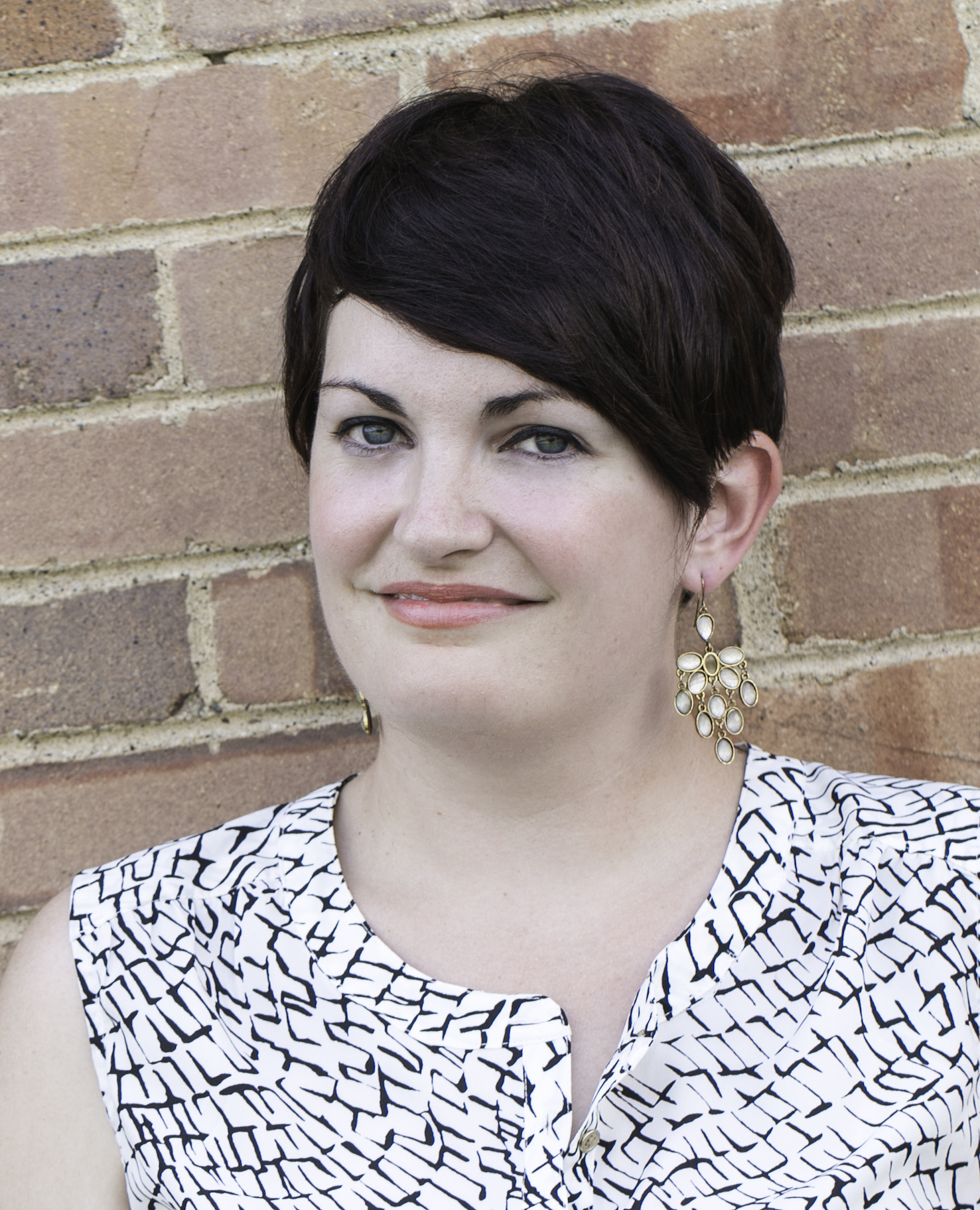 Holly is a professional singer, voice teacher, and music education advocate who recently relocated to Pittsburgh from San Francisco.  Through her music and teaching, Holly helps her students find their voice, artistry, and confidence.  She earned her Bachelor's Degree in Music Education from San Francisco State University in 2013.
From early on, Holly realized the importance of music education and expression.  She witnessed the power music had to transform a person's life, confidence, and sense of being.  As a young child, Holly was extremely shy, even refusing to sing in front of those closest to her.  As she grew up, music became her way of escaping her fears and gaining self-awareness and self-esteem.  It has become her life purpose to help others do the same.  Her extensive background in choral, operatic, and musical theater performance has lent itself well to her work with her students.  She has performed throughout Arizona, California, and Pennsylvania, most notably with the San Francisco Youth Symphony, San Francisco Lamplighters Musical Theater, and theCalifornia Opera Association.
While chasing a professional singing career, Holly soon realized that her true calling was teaching.  In her words, she is a "teaching artist" and feels it is her responsibility and mission to help others on their path to self- discovery.  Her students consist of all ages, backgrounds, musical styles, and personal and professional goals.  From professional singer/songwriters to those wanting the lead in the musical to a dad simply wanting to feel confident singing in front of his children, Holly uses her knowledge and experience to help every student reach their goals.
In addition to private voice instruction, Holly has extensive experience working with young children.  She is thrilled to bring her experience and background to teaching and directing Higher Voice Studio's Music Together® program!  While earning her degree in San Francisco, Holly taught Music Together for a little over a year and fell in love with the program!  She believes children are born musical and that music education at a very young age is crucial to proper emotional, cognitive, and physical development.  Not to mention, parental involvement and music-making in the home can foster and inspire beautiful family bonds.  Music is for every person no matter their level or experience.  This is Holly's dearest belief and inspires her work each and every day.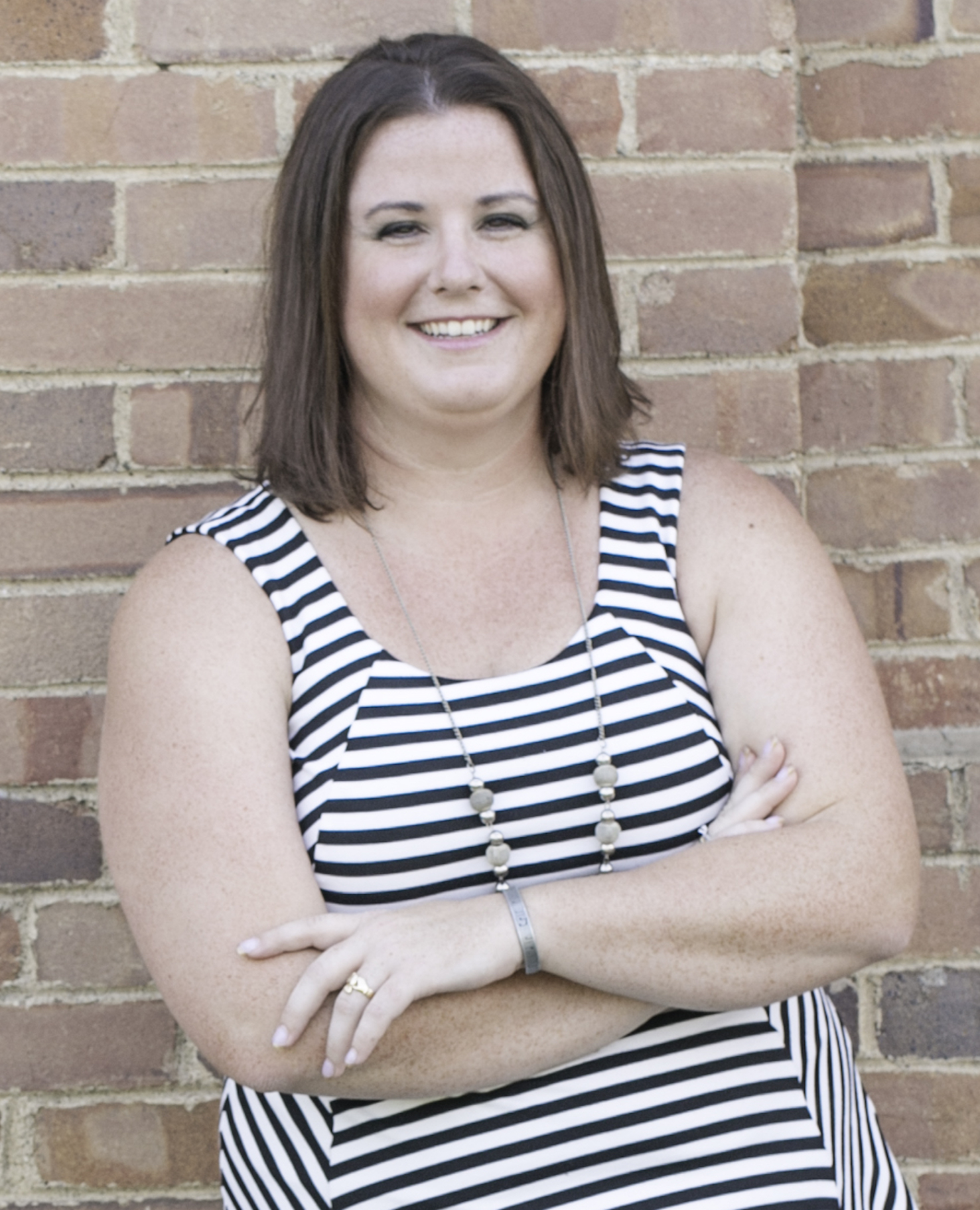 Caitlin Carlisle is a singer, vocal educator, conductor and director, and is the newest instructor at Higher Voice Studio.  She holds a B.S. in Music Education from Duquesne University.​
At a young age, Caitlin became involved with her school's chorus at St. Anselm's in Swissvale at the insistence of her mother, who also is an avid and talented singer. Under the direction of her friend and mentor at the church, Caitlin developed a love of all music genres, experimenting with unusual musical elements.
She went on to attend Woodland Hills High School where her vocal teacher fostered her love of singing.  Active in her school chorus, Caitlin was awarded the National School Choral Award for her dedication and commitment to the choral department and for excellence in choral participation and leadership.
​Continuing her music education at Duquesne University, Caitlin spent a semester student teaching in Dublin, Ireland as an elementary Choral Director and musical theater Vocal Director.  Her education at Duquesne revealed a new love of traditional solfege (using syllables to teach pitch and music reading) and folk music.  Her travels, combined with the richness of her teaching experiences abroad, provided her with opportunities to explore the combination of these traditional aspects with more contemporary knowledge.
She then returned to the states to teach concert band at Canon McMillan Middle School and upon graduation, she returned home to work with the Woodland Hills School District marching band and serve as the Vocal Director & Producer for the Junior High musical.  She has most recently returned from North Carolina where she was the Middle School Chorus, General Music Teacher and school Musical Director at Northwoods Park Middle School.
She is very excited to join such an accepting team of educators at Higher Voice Studio, to continue her own growth as a singer and teacher, and to encourage the love of music in her own community.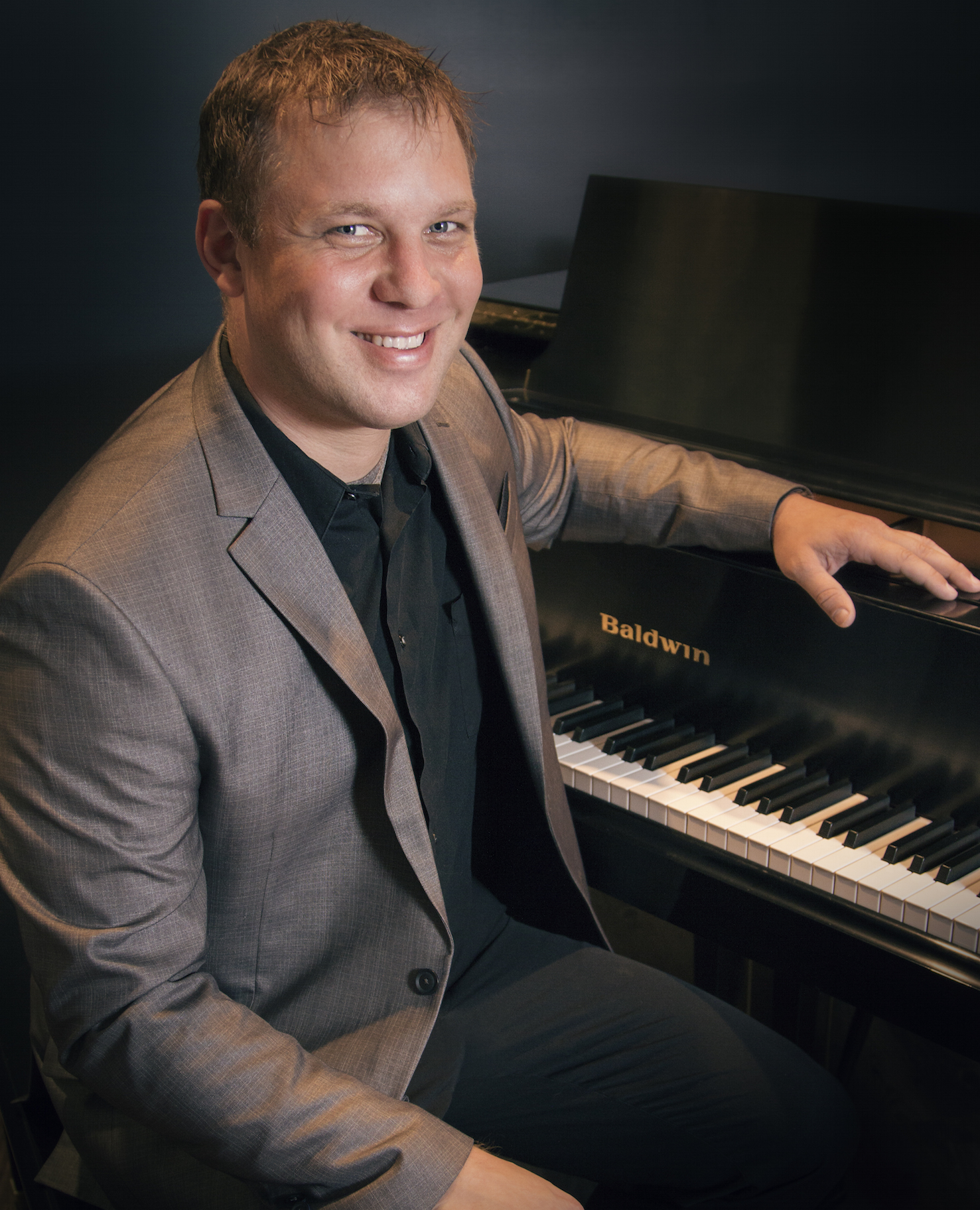 Kevin Milliken is a Southwestern Pennsylvania-based pianist, music director, and teacher with a B.S. in Music Education from Pennsylvania State University and a M.M. in Piano Performance from West Virginia University.  With over 10 years of teaching and music directing experience, he plays and teaches a wide variety of styles, including classical, jazz, musical theatre, and gospel. He has accompanied a wide range of instrumentalists and vocalists, performing works for trombone, violin, saxophone, trumpet, bassoon, and tuba, as well as performing original works by local composers.
​His theater credits include In the Heights, A Funny Thing Happened On the Way to the Forum, The Great American Trailer Park Musical, Monty Python's Spamalot, Shrek, Into the Woods, Hairspray, The Fantasticks, and many others.  During summer breaks from classes at Penn State and for several summers post graduation Kevin worked on staff at Camp Allegheny United Methodist camp and retreat, where he accompanied and later directed the annual music camp week. An arranger of choral music as well as compositions of many genres by local musicians, he was most recently seen in SWPA music directing the Carmichaels Center for the Performing Arts' production of Disney's Beauty and the Beast at Penn State University Fayette Campus. He is fresh off his first session at Stagedoor Manor, one of the premier theatre arts camp in the country, located in Loch Sheldrake, NY, where he music directed a cast of spectacularly talented youth in their production of Meet Me In St. Louis.
You can hear him live (and by request!) every Friday and Saturday night at Stefano's restaurant in Morgantown, WV, and on Sunday mornings as choral director and worship accompanist at St. Paul's AME Church in Uniontown.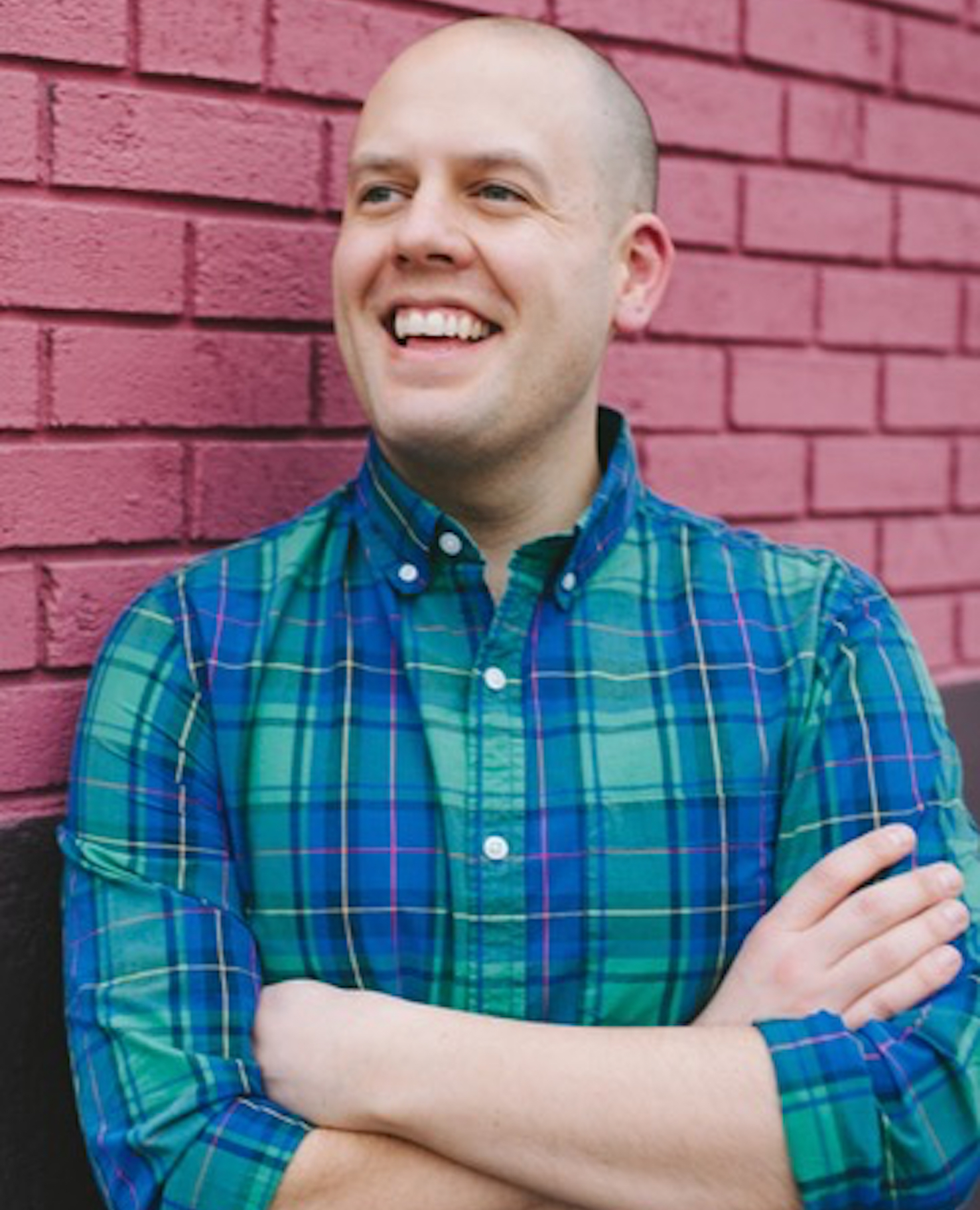 Nick Kochanov is a Pittsburgh based voice teacher, actor, and singer who has been performing regionally in musicals, operas, and theme parks for the past nine years.  He believes that music fosters and encourages self-expression, and is passionate about the importance and the profound influence of music education.
Nick holds a degree in Vocal Performance from Slippery Rock University, where he studied classical voice with Dr. Colleen Gray. While at Slippery Rock he was a member of the chamber singers, served as the Vice-President of the University Choir, and was a member of the honorary music fraternity, Mu Phi Epsilon. 
During his undergrad, Nick performed in several musicals, plays, and operas such as Amahl and the Night Visitors, Die Fledermaus, Man of La Mancha, Cabaret, Little Shop of Horrors, and Shakespeare's As You Like It. 
After Slippery Rock, Nick's love for musical theater afforded him the opportunity to work regionally around the country; taking him to Florida, Connecticut, Virginia, New Hampshire, and New York, where he lived before moving back to Pittsburgh. Nick continues to be involved in the local theater and opera scene in Pittsburgh, most recently doing shows with Pittsburgh Musical Theater and The Pittsburgh Opera Company. 
Throughout his career on and off stage, Nick has always come back to teaching private voice. He is thrilled to be joining the faculty at higher voice and looks forward to the challenges, growth, and rewards that lie ahead!
Higher Voice Studio is hiring!
Higher Voice Studio is always looking for wonderful, talented, dedicated and inspiring people to join our team.  We are proud of the incredibly supportive and encouraging environment we have established here at Higher Voice Studio and that starts at the top.  Our teachers respect and admire each other deeply and are all fiercely committed to providing the best quality education and experience to each and every student who walks in our door.  For all inquiries, please email Hilerie at hilerie@highervoicestudio.com
Always growing and expanding, Higher Voice Studio is currently hiring for the following positions:
Voice Teacher
We are searching for a full-time vocal instructor with an affinity towards contemporary music genres (pop, country, rock, singer-songwriter, etc).  All voice instructors study privately with Hilerie and are continually trained in the Higher Voice Studio Method®.  Vocal performance and teaching experience required.
Additional Skills Required: Fluency in piano, Intermediate to advanced level musicianship skills, Afternoon, evening and weekend availability
Guitar Teacher
Higher Voice Studio will be offering guitar and ukulele lessons for singers and is looking for a full-time instructor to fill the position ASAP.   Guitar performance and teaching experience required.
Additional Skills Required: Fluency in piano, Intermediate to advanced level musicianship skills, Afternoon, evening and weekend availability